With a set of carefully designed features, the Quick-Mitt combines functionality, ergonomics and technical excellence
Cyclist magazine :
"When I waved at someone with loffi gloves, without fail they cracked a smile!"
A sustainable trailblazer
We know that cycling is great for us and our planet, but we want our gear to be too. That's why we've made the Quick-Mitt with some smart pals, who have helped us turn problem plastic into a more sustainable smile.
Made with ECONYL® regenerated nylon
ECONYL® is a premium 100% regenerated nylon yarn made from nylon waste that would otherwise pollute the Earth, such as fishing nets and discarded carpets destined for landfill. It's a high quality fibre that can be recycled again and again.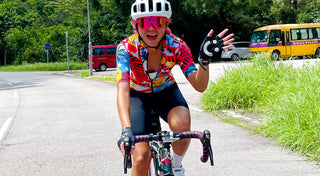 Perfect for speedy summer riding
Because whatever two-wheeled adventures you have planned, this friendly summer companion is a great excuse to smile more. We love to know how you get on, share a wave in the wild at @loffi.cc

"These gloves are superb, not only do they make people smile, they make the person wearing them a happier, nicer, person too"

"Just had my first pedal home wearing my @loffi.cc gloves, and two drivers actually smiled and waved, I think the world might just have been saved"

"They are so comfy, I especially like the fact that the fingers are slightly pre-curved making them fit the handlebars better" "They are the best fitting gloves I have ever owned."

"Having cycled for longer than I care to remember, they're up there amongst the best. Great job!"

"Every time I signal at someone, I realise they're getting a smiley face... then I smile more, and then they smile too. So good!"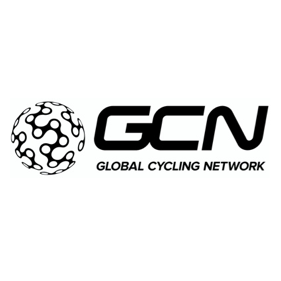 "Gloves that could save the world."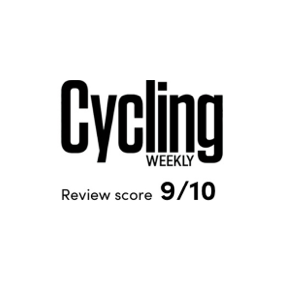 "A great idea that felt ridiculous at first but grew on me after just one ride. Well executed, too, with quality gloves at a reasonable price."
"Cool kit."
"Bike gloves to warm your fingers and your heart – and help spread a little goodwill on the road."
"The Oscars of the design world"
Our gloves have been shortlisted for the Beazley Designs of the Year Award.